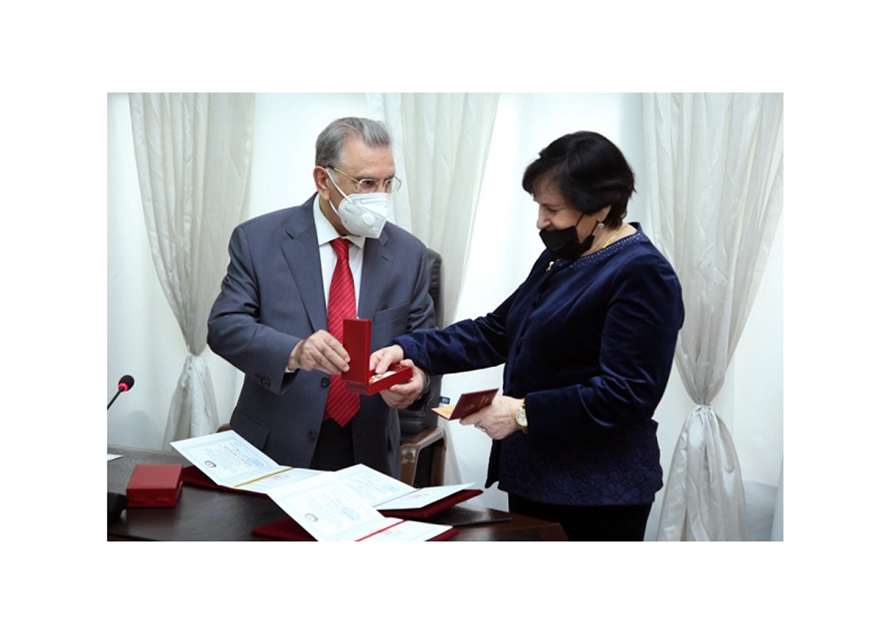 07 April, 2021
The director of the museum, academician Naila Velikhanli was awarded the Order of "Sharaf"
The next meeting of the Presidium of the Azerbaijan National Academy of Sciences was held on April 6.
The event was attended by the President of ANAS, Academician Ramiz Mehdiyev, members of the Presidium and relevant persons.
Academician Ramiz Mehdiyev opened the meeting and informed the participants about the agenda of the meeting.
Then, academician Ramiz Mehdiyev presented the order to academician Naila Valikhanli, who was awarded the Order of "Sharaf" by the President for his great contribution to the development of science in the Republic of Azerbaijan.