About us -
Welcome to our site!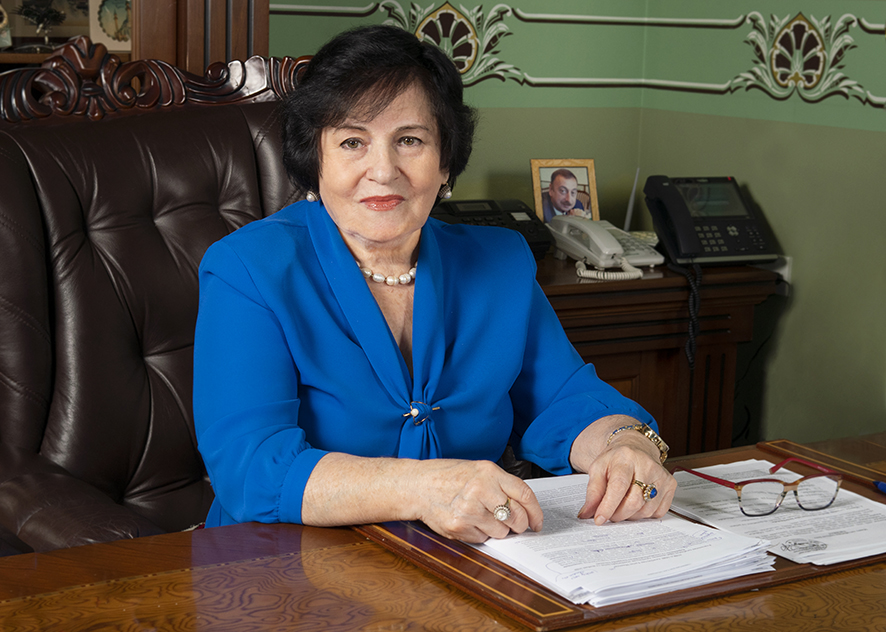 The National History Museum of Azerbaijan was 100 in 2020.
The museum named after Azerbaijan state Museum in the beginning of its activity and since then continues to strengthen its profile.
The museum attracted people's attention to its expositions and exhibitions reflecting all period of Azerbaijan history. Today 300 thousand patterns immortalizing the history of our nation are saved in various funds of the museum. In the library of the museum are more than 80. 000 books, as well as rare journals and newspapers printed in the early 19th-20th centuries.
The museum building is one of the beautiful architectural monuments of Baku. It was built on the basis of chief architect Josef Goslavsky's project. The mansion was the residence of famous entrepreneur and philanthropist of Hadji Zeynal Abdin Tagiyev and since 1920 the building began its activity as a museum.
In 2004-2007 the museum was repaired with initiative of Mr. Ilham Aliyev, the President of Azerbaijan. The museum was provided with new equipment and rare exhibits of the museum were restored with allocated investment by the president and Government. So the museum will save the cultural heritage of the nation.
The great son of Azerbaijan, Hadji Zeynal Abdin Tagiyev's life and activity have been enlightened in the ten rooms of the museum. He rendered great services to his people and was called as "father of the nation".
The new exposition was opened in 2007 and since then scientific research and cultural enlightenment has been broadened its profile appropriate to national strategy. After the opening of the ceremony various exhibitions, scientific-practical seminars and conferences, books, booklets, catalogs, employees prepared by employees of the museum were appreciated by people who are interested in material and spiritual culture of the museum. A lot of people visit the museum every day. All employees do their best to familiarize people with the rich and material-cultural history of Azerbaijan. Thus, we present our site to you. We hope you can find all information you need in our site.
See you,
Director of the museum Naila Valikhanly