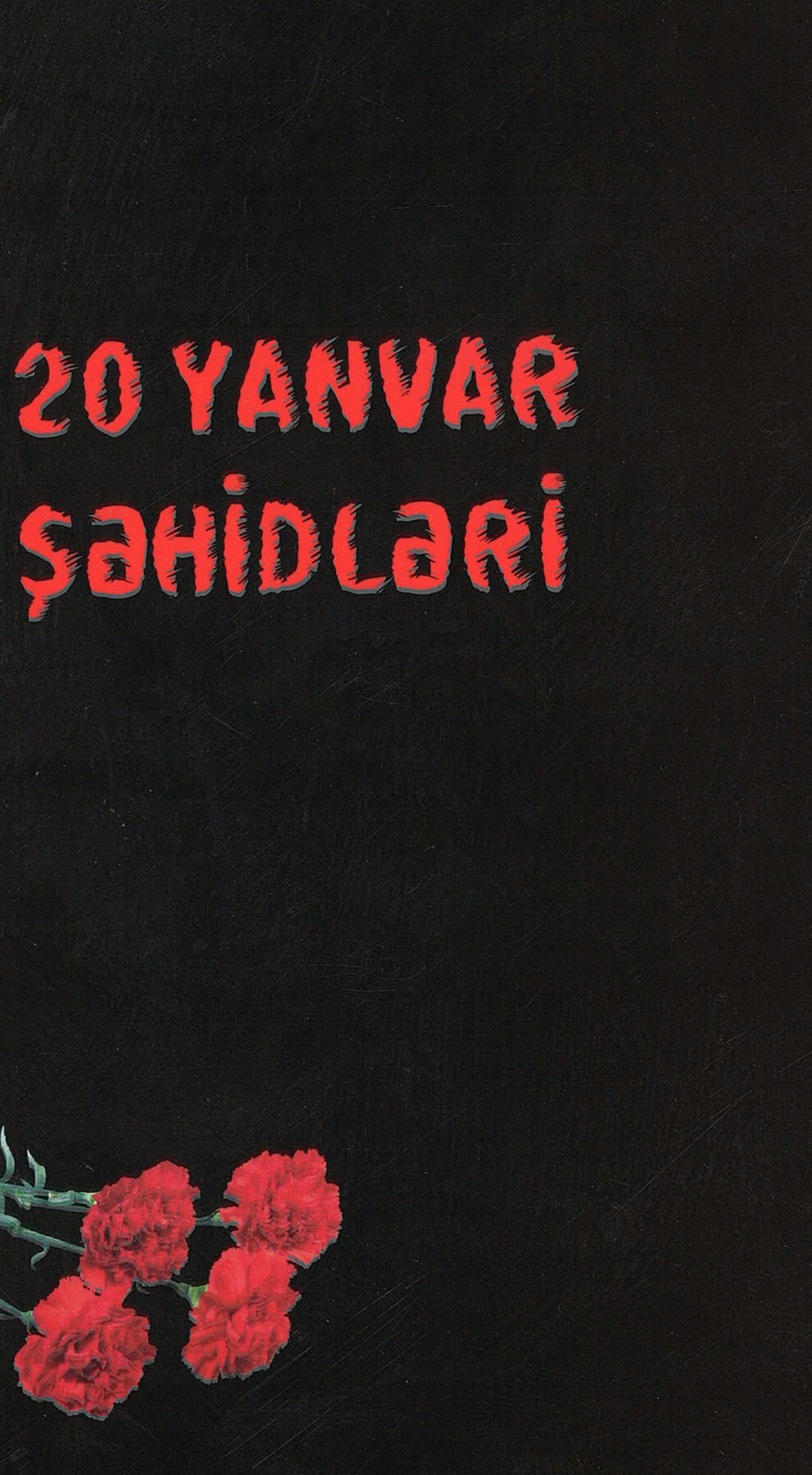 January 20 Martyrs
January 20 Martyrs. Catalog, 

Baku, "Science", 2018. 209 p.
The National History Museum of Azerbaijan, which preserves hundreds of thousands of materials that visually reflect the most important moments of Azerbaijan's history, is collecting documents, photos and artifacts related to the January 20 tragedy. At present, more than 300 exhibits are preserved in the relevant funds of the Museum.
The catalog presented to the readers reflects the materials preserved in the Documentary Sources, Gifts and Memorabilia, Weapons and Flags, Negative, Art, Auxiliary Historical Subject Materials, Ethnographic Funds of the National Museum of History of Azerbaijan of ANAS. There are photographs, newspapers, paintings, and machine-gun casings collected from the streets, reflecting the horrors of the event and having already become a unique museum exhibit. 37 The personal belongings of the Bloody January martyr, including bullet-riddled clothes, medical examination opinions have a special place in the collection.
Kitab haqqında
Title:
January 20 Martyrs
Müəllif(lər):
Səbuhi Əhmədov, Emin Dadaşov, İnara Muradaliyeva. Elmi redaktor: akademik Nailə Vəlixanlı