Khurshid Banu Natavan - 180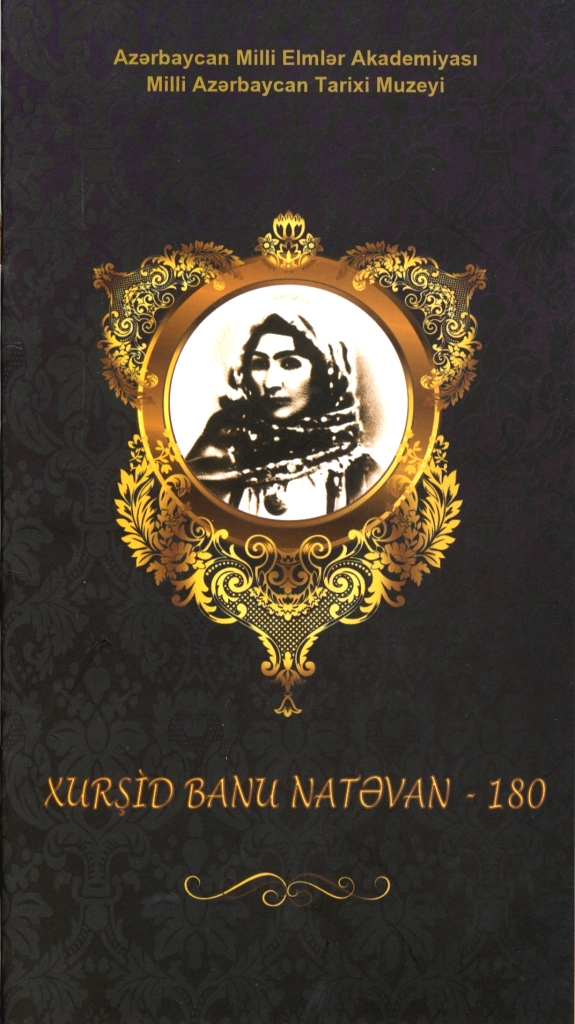 Khurshid Banu Natavan - 180
Catalog "Khurshid Banu Natavan - 180". Baku, 2012, 19 p.
The catalog was prepared in accordance with the order of the President of the Republic of Azerbaijan Ilham Aliyev dated 03.04.2012 on the occasion of the 180th anniversary of the outstanding representative of Azerbaijani poetry Khurshid Banu Natava.
The introductory part of the catalog contains a biography of Natava and merits to the Azerbaijani people. At the present time in the funds of the museum are stored various material materials about the life of Khurshid Banu Natava, one of the most talented figures of the Karabakh land, who is affectionately called "Khan's daughter", which is the first of our kind.
Kitab haqqında
Title:
Khurshid Banu Natavan - 180
Müəllif(lər):
G.Abdulova, N.Seyidzadə, M.Seyidzadə, A.Abdullayeva, Ü.Usubova, E.Dadaşov. Elmi redaktor: akademik Nailə Vəlixanlı