Paper banknotes and securities in Azerbaijan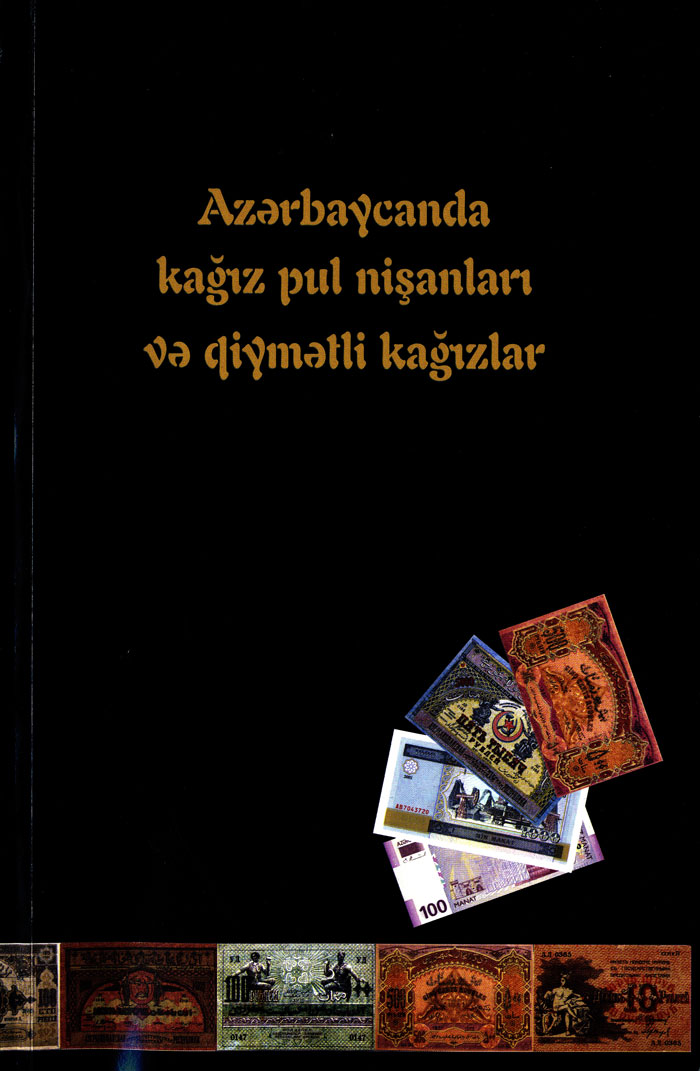 Paper banknotes and securities in Azerbaijan
Paper banknotes and securities in Azerbaijan. Book-album, Baku, "Ziya", 2013, 96 p.
The issuance of paper banknotes, which is one of the main attributes of statehood and participates in the monetary economy of a country, is carried out by the supreme authorities or the national banks that represent them. Paper banknotes are an important indicator of the state's domestic economic potential and political prestige in the international arena, as well as the economic and social processes taking place in the country, and are of special interest in terms of artistic, aesthetic and graphic design.
Paper money, one of the most important symbols of an independent state, is one of the factors characterizing the historical, political and economic situation of that state.
Kitab haqqında
Title:
Paper banknotes and securities in Azerbaijan
Müəllif(lər):
Sənubər Qasımova, Rövşən Əhmədov. Elmi redaktor: akademik Nailə Vəlixanlı