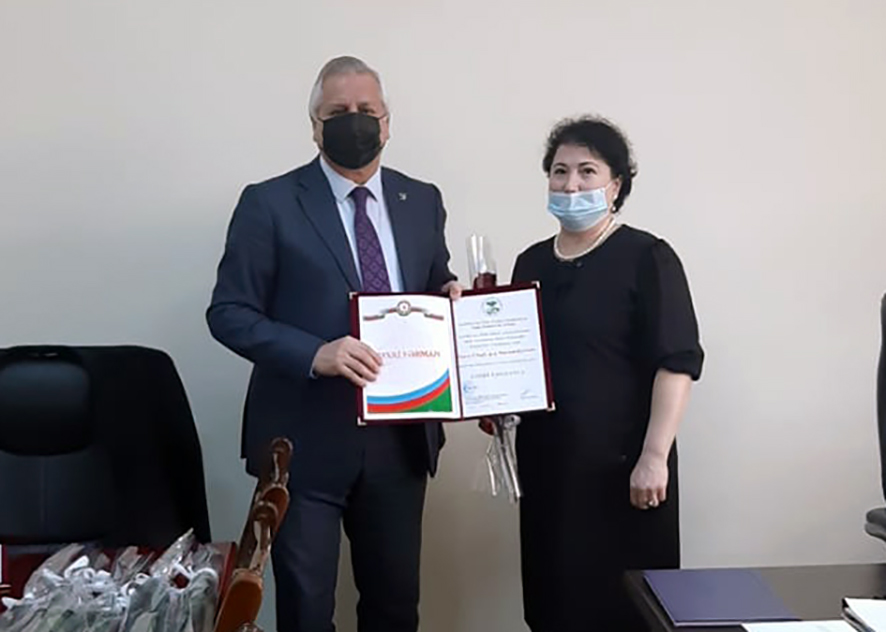 10 March, 2021
An employee of the National Museum of History of Azerbaijan, ANAS, was awarded an honorary diploma.
An event dedicated to March 8 - International Women's Day was organized by the Free Trade Union of ANAS.
The meeting was opened by the chairman of the Free Trade Union, Doctor of Law, Professor Habil Gurbanov, who congratulated the participants on the significant day. Saying that women have historically been highly valued and respected in our country, the professor said that women were given the right to vote in Azerbaijan for the first time in the East. He noted that today Azerbaijani women, remaining faithful to historical traditions, play an active role in the development of our society, actively participate in economic, political, scientific, cultural and other fields.
Habil Gurbanov also said that women working at ANAS contributed to the development of Azerbaijani science with their important research.
Then presented the Honorary Decree of the Free Trade Union to women who actively participate in the scientific and public life of ANAS.
On behalf of the museum staff, we congratulate Inara Muradalieva and wish her new successes.