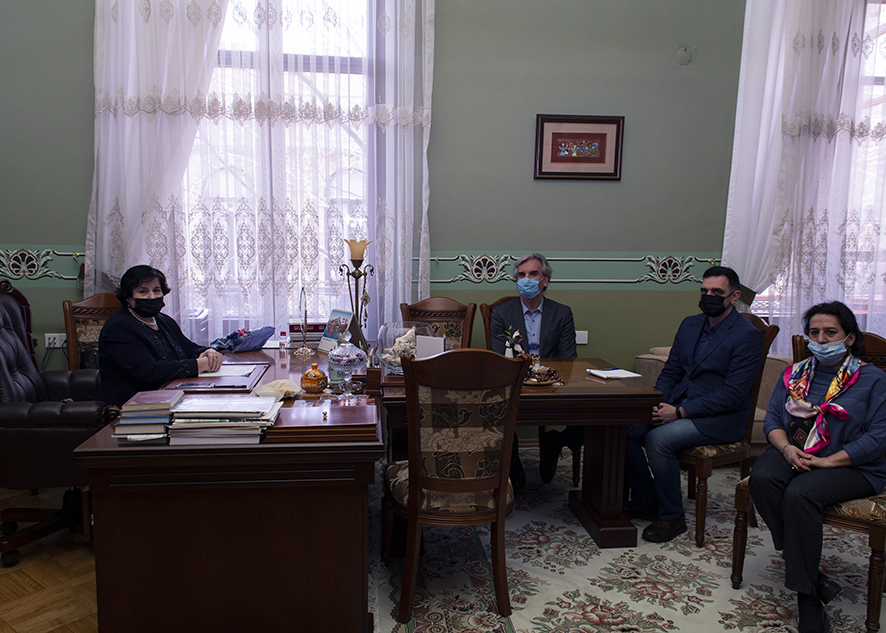 18 March, 2021
Preparations for exhibition "Karabakh is always mother to dreams" ("Anadir arzulara her zaman Qarabagh") going on
As we informed, the exhibition "Karabakh is always mother to dreams" ("Anadir arzulara her zaman Qarabagh") will be held at the National Museum of History of Azerbaijan. At the present time, preparations are under way to organize the exhibition.
It should be noted that the main purpose of the exhibition is to reflect the 44-day Patriotic War. To that end, the collection of all kinds of exhibits related to the war, at the same time, the preparation of appropriate information panels and stands continue. Exhibits belonging to 73 martyrs and dozens of veterans have already been presented to the Museum.
At the same time, plenty of exhibits were also given by the state organizations. Among them, the ones presented by the Defense Ministry, the State Security Service, the State Border Service, Internal Troops of the Ministry of Internal Affairs, the Ministry of Emergency Situations, Mine Action Agency of the Republic of Azerbaijan are especially worth mentioning.
Moreover, remnants of weapons, fragments of missiles and shells taken from war zones and numerous loots taken from the enemy will be demonstrated at the exhibition.
As a part of the exhibition, the photo-exhibition  "State terrorism of Armenia" is being organized. Photographs taken by six local photographers in the war zones and the liberated lands will be exhibited there.
The Museum continues collecting military clothes, documents, photos, personal belongings concerning the Patriotic War.
The exhibition will soon be open to the public.
Sincerely, Ayshan